Why do adults train in Martial Arts?

​​Our goals for your family are to provide a safe, modern approach to teaching traditional martial arts values while providing an outstanding self-defense program including elements of American Kenpo Karate, Filipino Kali, Judo and Jujitsu. We help our students to improve their athletic skills, fundamentals and appreciation for fitness.
​​Character Development and Life Skills are an integral and important part of the martial arts. We don't just teach kicks and punches, we teach our students how to become leaders in
the community. Leaders are victors, not victims.
NOW OPEN FOR REGISTRATION:
One-Month Introduction To the Benefits of The Martial Arts
Get Started Right Away! Classes are Filling Up Quickly!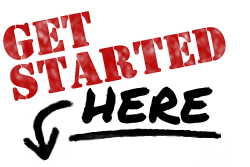 Just fill out the form below to take the first step. You'll then have an opportunity to set your appointment for a one-on-one consultation and studio tour. We will find out more about what you're looking to gain from your training with us.

​​We'll set an appointment for you to tour our academy and to try out your first class for free! This will give you a chance to see that our program is the right one for your family.
Our tuition rates are reasonable, competitive and affordable, and we will work with you to find the best payment options for you. We look forward to your becoming a part of our family!